Are you pursuing personalized items or apt to send customized gifts to someone important in your life? Do you want to try to make customized items yourself? If yes, I strongly recommend Creality CR-Laser Falcon for you.  
If you haven't dipped your toes in the field of laser engraving and cutting before,then CR-Laser Falcon can be your first choice. That is indeed a beginner-friendly device and hits the sweet spot between affordability, safety, ease of use, capability. You can keep an eye on this to learn detailed features of this machine.
The CR-Laser Falcon has an optical power of 5 W or 10 W. It is capable of creating aesthetic objects with paper, wood, leather, acrylic, metal, etc, that is, you can give full play to the advantages of material and your creativity to make some customized items to spoil yourself, your friends and family.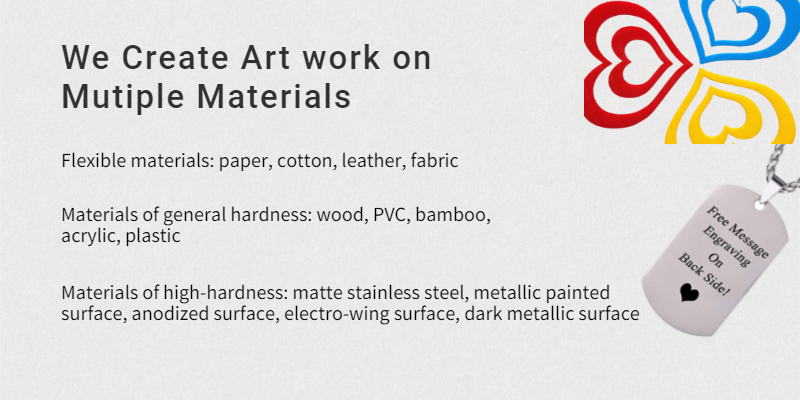 Here are some examples of CR-Laser Falcon's application
1.Customized gifts
Gifts don't have to be expensive, but they must be special and meaningful so that the recipient can feel your heart. Customized gifts seem to be the most in line with the meaning of gifts, because customization is a process that requires care and attention. More importantly, customized gifts represent unique and exclusive to that person.
The CR-Laser Falcon is really useful for making customized gifts. You can engrave meaningful or commemorative characters and patterns on the gift, such as notebook and journals, case, necklace, watch band etc. The engraving process usually doesn't take a long time, you can obtain the customized works quickly.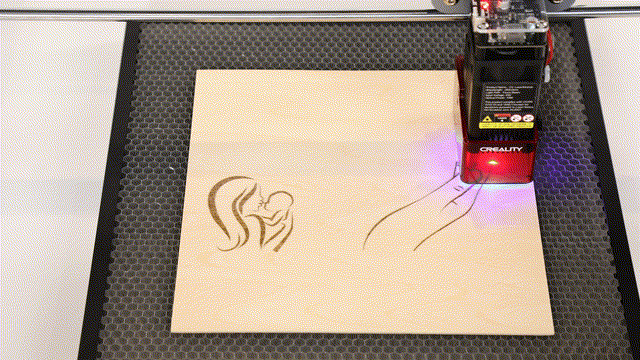 2.Decoration
Apart from customized gifts, it is also great to make decor for decorating space. Laser engraving and cutting decoration is a process full of fun and sense of fulfilment of own creation. You can put your heart and soul into your kitchen, home, garden or any space with the CR-Laser Falcon.
CR-Laser falcon enables you to engrave decoration yourself easily, such as coaster, hand plague, papercutting, personalized desk photo and so on for your space. 
You can design the pattern you like independently or choose the pattern from the Internet. You can also engrave characters with the font and size you want. Then, a decor was born.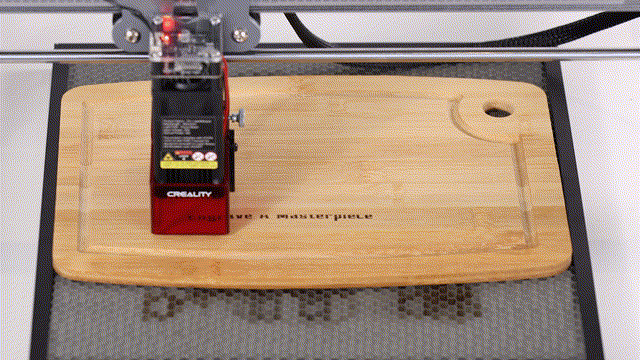 3.Education
CR-Laser Falcon is able to cut the wood and then make wooden puzzles that are helpful to cultivate children's creativity and sense of geometric space. It is really good in education for children's intellectual development.
The finished three-dimensional puzzles are also good decorations, which can be placed on desks, coffee tables and other places.
If you are not good at structural diagram design, you can download model files from some websites, such as ameede that provide free design vector files for downloading.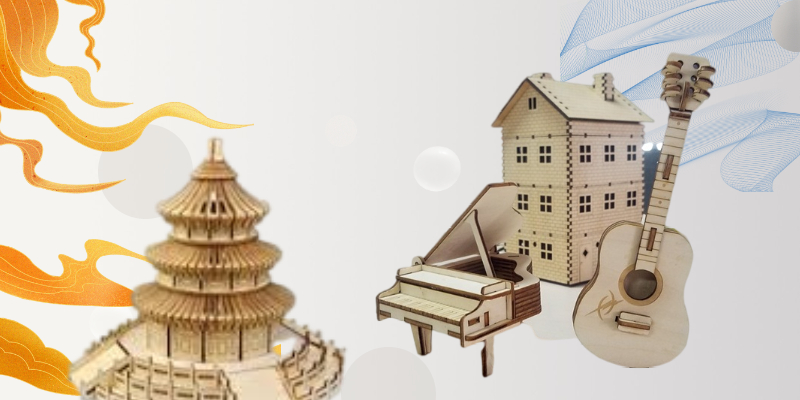 4.Commercialization
CR-Laser Falcon is capable of batch engraving, you can use the auxiliary grid plate for the same working area confirmation. More importantly, the device has precise engraving and cutting, which means that this laser engraver is useful in commercialization. You can use it to engrave name card, label, QR code, logo, signage etc.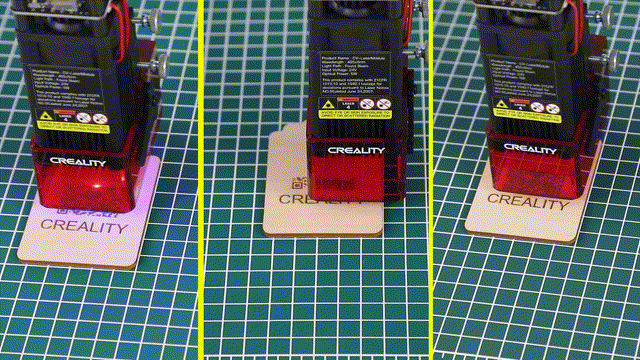 We have launched CR-Laser Falcon on a new online parts store, keep an eye on it. Join the community ,Creality Laser Engraver Official User Group, to share and interact with more players.