Creality, as the leading brand of 3D printers, attaches high importance to young people's education.
The Turkish Ministry of National Education has brought 3D printers to local schools for STEM teaching and learning. Creality CR-200B, the fully-enclosed desktop 3D printer, stands out from many brand 3D printers and it will play a significant role in assisting the STEM education in schools across the country.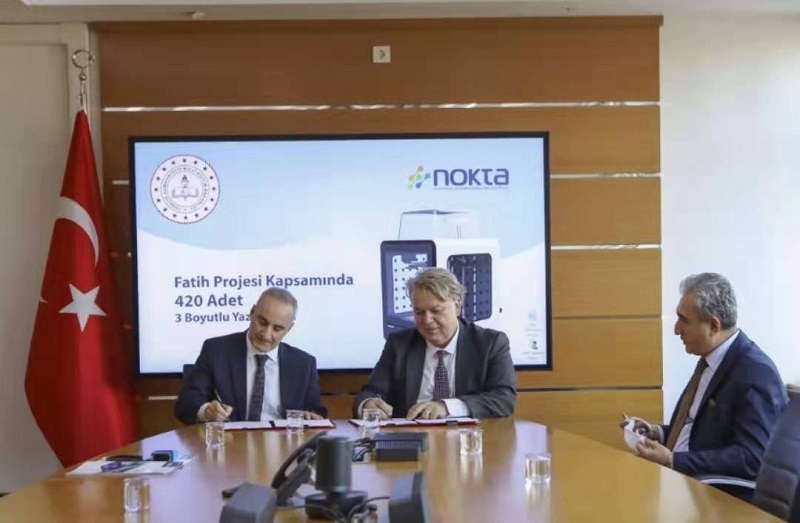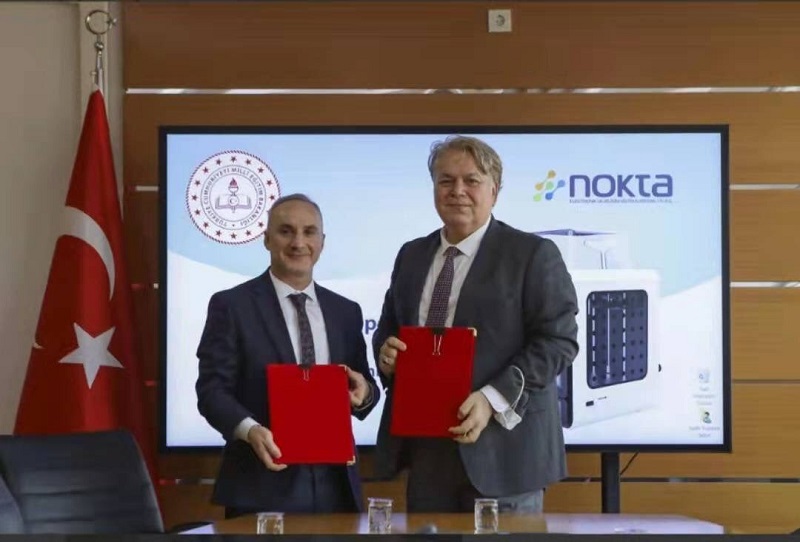 Source: @yegitek.meb.gov.tr
CR-200B IS POPULAR

In 2021, Creality participated in a public service activity in Brazil— "Space Robotics" with CR-200B 3D printers displayed in different schools and communities, allowing children to witness the 3D printing process on site. Thanks to the project, CR-200B has been selected as one of the 3D printers to be exhibited in the National Pavilion in EXPO2020, DUBAI.
Furthermore, CR-200B has ever made its debut on Time Square's billboard, attracting attention globally. Its elegant appearance skillfully makes use of the black and white elements, and has won the Contemporary Good Design Award.
Why Choosing CR-200B for Education?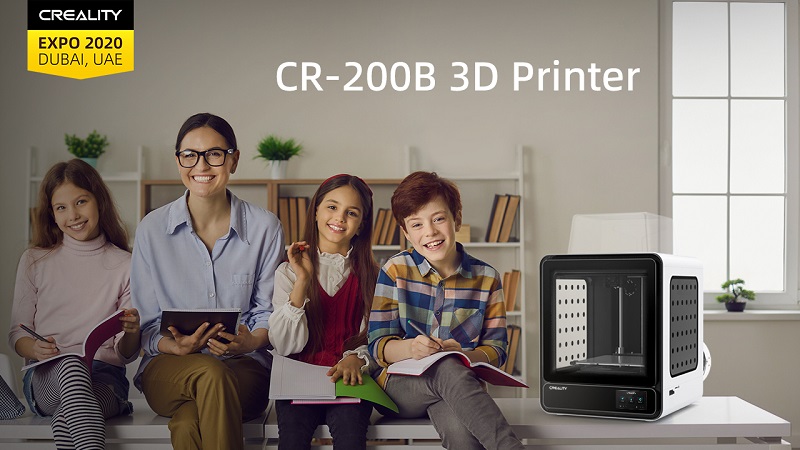 These years, the development of technology benefits our life and is also changing the way of our education. As a new type of high-tech education equipment, Creality 3D Printer—CR-200B is rated as the first choice in education by the media and it fully meets the requirements of in-class interaction.
CR-200B is easy to use. It bids farewell to the complicated assembly steps and makes out-of-box printing possible, allowing students to start printing immediately.
CR-200B prioritizes safety. Designed with an enclosed build chamber, it ensures safety when students want to have a closer look. With no exposure to wires or high-temp parts, it vastly reduces the potential risks and is safe enough to use in class.
CR-200B creates a cozy printing environment. Different from other 3D printers, CR-200B adopts a silent motherboard and noiseless fan. Together with its fully-enclosed structure, noises can be reduced by 30%. Silent printing with no noise bothering, we believe it's perfect for being used in the classroom.
CR-200B breaks time or location restrictions. Purchase a camera and Wi-Fi box, then connected to Creality's Cloud App, printing can start by clicking on your phone and the whole process can be monitored remotely. No need to worry that you are not beside the printer. Any printing failure can be noticed remotely and suspend printing or restart can be controlled within one click.
CR-200B maintains excellent performance. Users often encounter different issues when printing big models or conducting long-time printing. To improve the performance, CR-200B has optimized functions thoroughly with support for up to 500-hour long-time printing. It maintains excellent performance when printing big models and capturing some details. For example, to print an insect 3D model with CR-200B, some details, like blood vessels on the wings will be printed out. Furthermore, sheen can be seen in some parts, like the head and abdomen, because of the smooth printing. In a word, no need to worry about the length of continuous operation or poor printing quality any more. CR-200B will impress users with both speed and precision.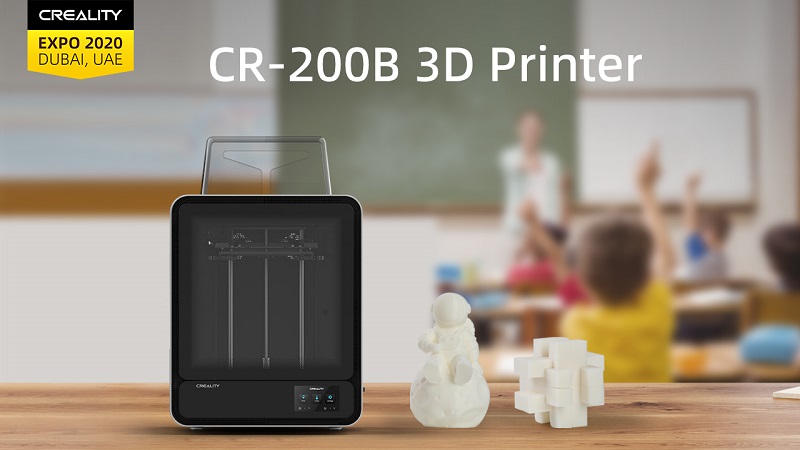 Creality is experienced in providing solutions for education. Aiming to cultivate young people's interest in science and technology, we plan to introduce CR-200B to local schools in Turkey. First of all, we are going to provide relevant training for local students with lessons designed based on their current phases. Second, with CR-200B, not only teaching appliances, but some disciplinary concepts of Science, Physics, Mathematics, Engineering and so on can be printed out for better understanding. Animal anatomy in Biology, cultural relics in History, geometry in Mathematics, molecular models in Chemistry, all of these abstract concepts can be brought into reality by CR-200B. Make the abstract tangible—that's why CR-200B is right here for schools.
Study and entertainment, observation and practical skills, these are what CR-200B can bring to the users. If you have interest in using the 3D printer or if you want to explore the printing process, Creality CR-200B 3D printer will definitely be the best choice. Last but not least, Creality is always looking for global partners with their unaltered aim to provide better service for the education industry. Creality sincerely hope that we can make a contribution and bring real benefits to both teachers and students.