8th Anniversary Celebration| Focus on users, For better life.
In the blink of an eye, Creality is in its 8th year, although there have been ups and downs, we still adhere to the spirit of 3D printing industry evangelist and user-oriented concept. From being based in Shenzhen to radiating globally, our products have been exported to 192 countries and regions, helping over 1.6 million users to turn their imagination into reality.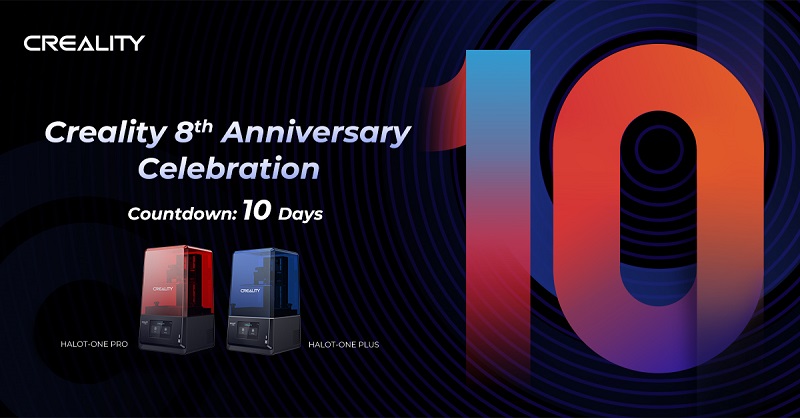 User-centered | Listen to the voice of Users
In terms of user service, we always pursue the ultimate service and user experience. We have set up subsidiaries/offices in Beijing, Shanghai, Wuhan, Chengdu, Xi'an, overseas and have established overseas warehouses in more than ten countries such as Germany, Poland, USA, Canada, Brazil and Chile to perfect our after-sales system for serving better and responding faster. At the same time, we have set up a social matrix in Facebook and Facebook communities (more than 100,000 active users), YouTube, TikTok, Instagram, Public Account of Wechat, Bilibili, and other major social platforms around the world to get closer to our users. Besides, we have over 100 service teams to provide professional answers online and listen to our users' voices at any time.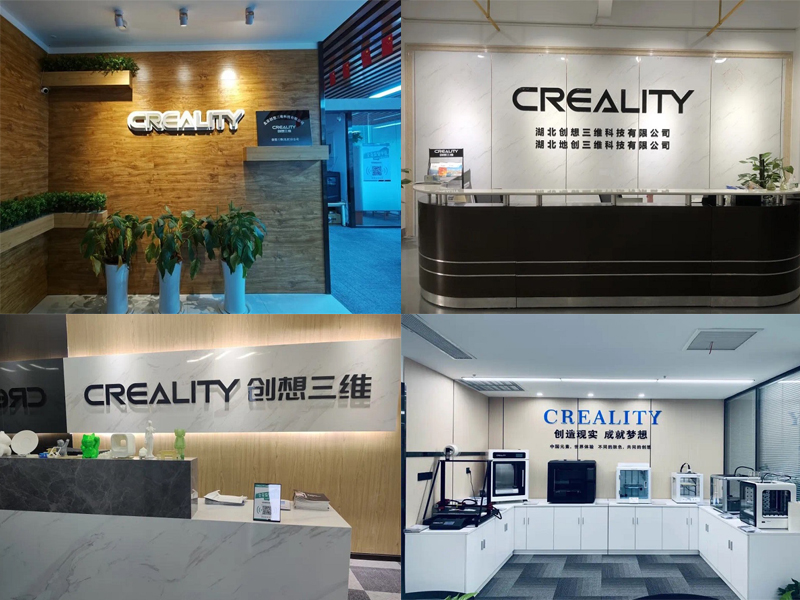 Branches/Offices
In addition, Creality has created a 3D printing APP-Creality Cloud that integrates cloud printing, cloud slicing, model library, printing service and social circle for the users in the world play the 3D printer with an easy and convenient way.
User-centered | Interpret the Power of 3D
In 2021, Creality will still focus on the users, reach users, exploring the ordinary and greatness of users in 3D printing who are in different skin tones, from different countries, occupations, and speak different languages, but what the same is the love for 3D printing.

Among them, 10-year-old children are no longer addicted to games as their love for 3D printing; besides, there are bicycle modification shop owners who have their own brands via 3D printing; what is more, an 88-year-old grandfather retrieves his joy at the youth with 3D printing.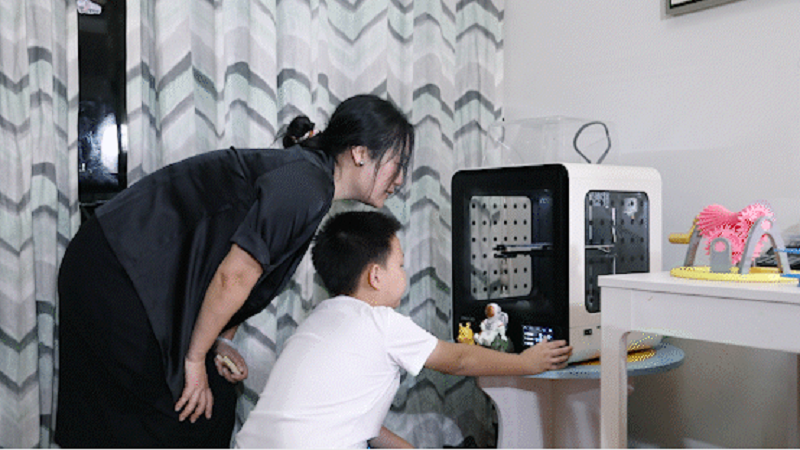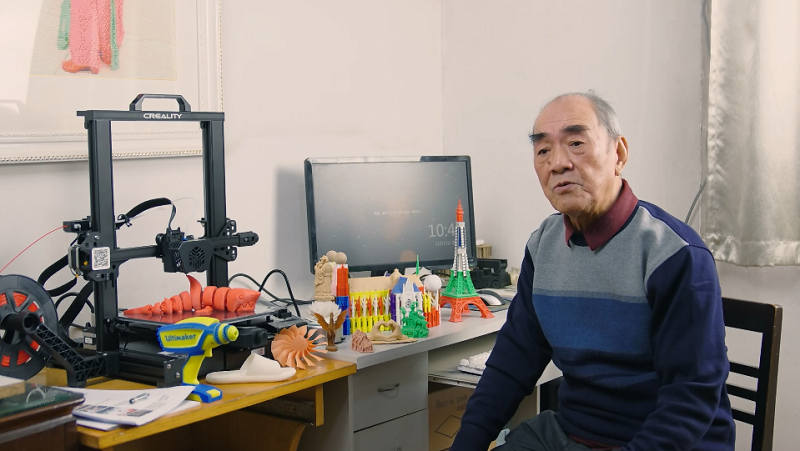 Among them, we also found Kyle Reeser, a loyal user of Creality, a volunteer of e-NABLE charity organization, and a charity donor of 3D printed prosthetic limbs for children in Africa. We selected him as the first brand ambassador of Creality to interpret the power of 3D printing.
User-centered| Technology Brings You Closer to Love
From 2014 to 2022, Creality has become a well-known global consumer-grade 3D printing brand, while actively participating in public welfare and regarding social responsibility as a habit. Over the past 8 years, Creality has been committed to popularizing 3D printing technology for young people around the world and has been provided Public Welfare Grants to students in poverty area.
During the project of "Space Robotics", we sponsored 250 3D printers to 250 schools within 150 cities in Brazil and organized the Creality 3D printing club to cultivate more people who are interested in 3D printing, and carried out 3D printing popularization public welfare activities in the community and schools, so that the 3D printer, not just a machine but also a good helper for achieving more possibilities.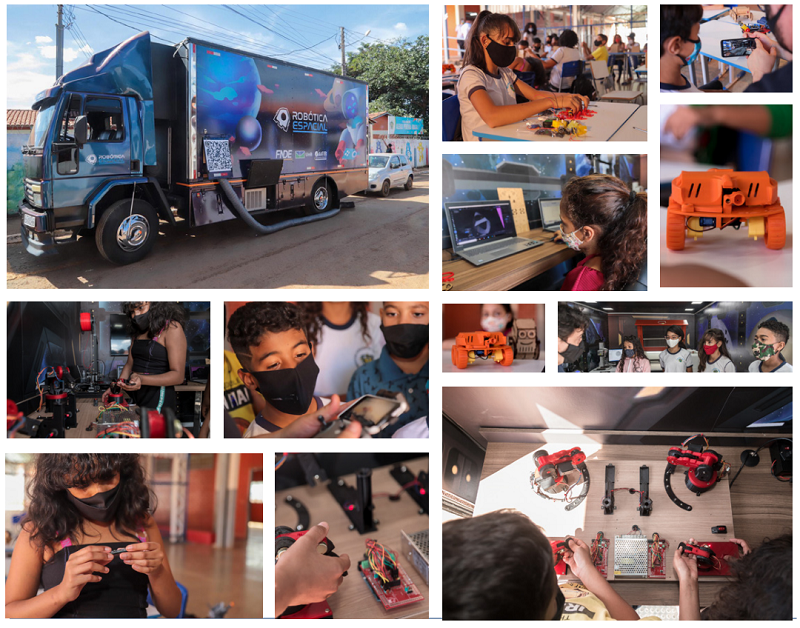 Project of Space Robotics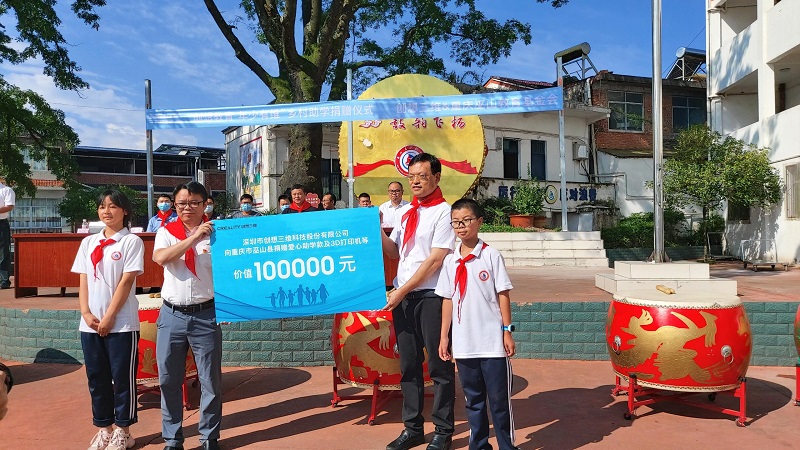 Public welfare activities in Wushan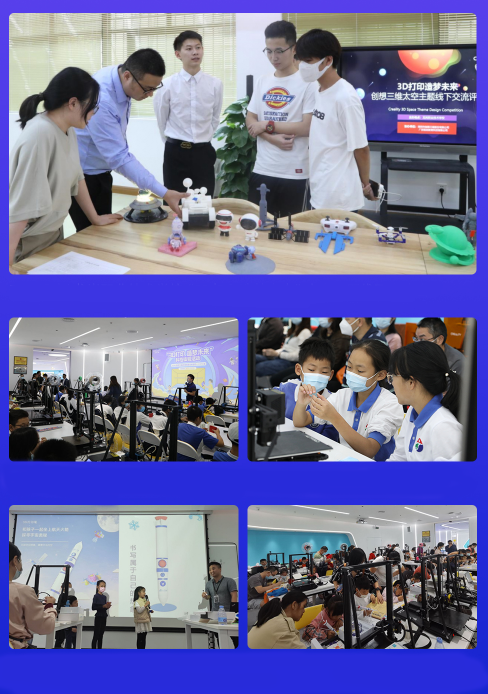 Popularizing 3D printing
We have been engaged on providing services for global users. In the future, Creality will adhere to service core of "Customer First, Service Foremost", listen to users' voices actively, solve problems for users efficiently, and develop more 3D printers that exceed user expectations.